Most of us have several meetings throughout the working week; from casual lunch meetings to formal board meetings and everything in between. The key to getting the most out of each meeting is keeping them organized and efficient.
In this article, we share 5 meeting notes templates you can use to empower your meetings this week, each of which you can use within Craft or download to use in Microsoft Word.
Craft vs Microsoft Word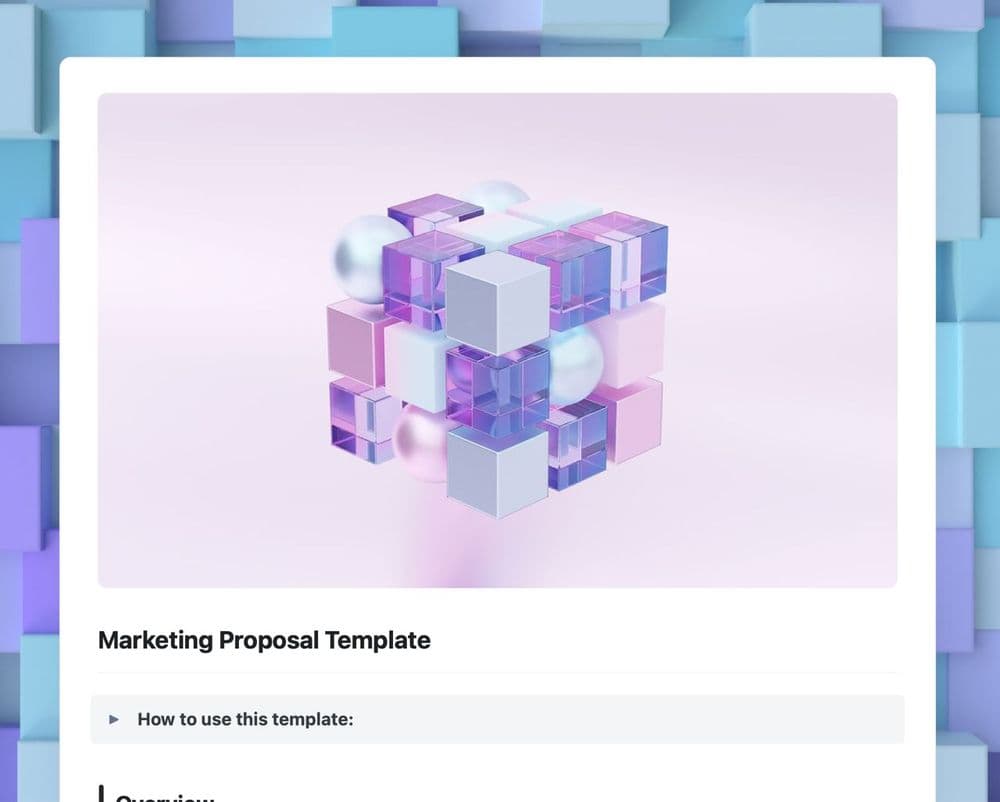 Like Microsoft Word, Craft is a document editor for creating and distributing documents. Unlike Word, Craft gives you the tools to make a unique impact on readers.
Impress readers with impactful backgrounds and document designs.
Make documents more manageable. Say goodbye to long tiresome documents and hello to sub-pages and cards that make docs far easier to digest.
Write like a pro. Craft Docs intuitive and lightning fast documents editor makes writing frictionless and easy. With an intelligent AI Assistant and distraction-free focus mode, Craft was built to make you more productive.
Meeting Notes templates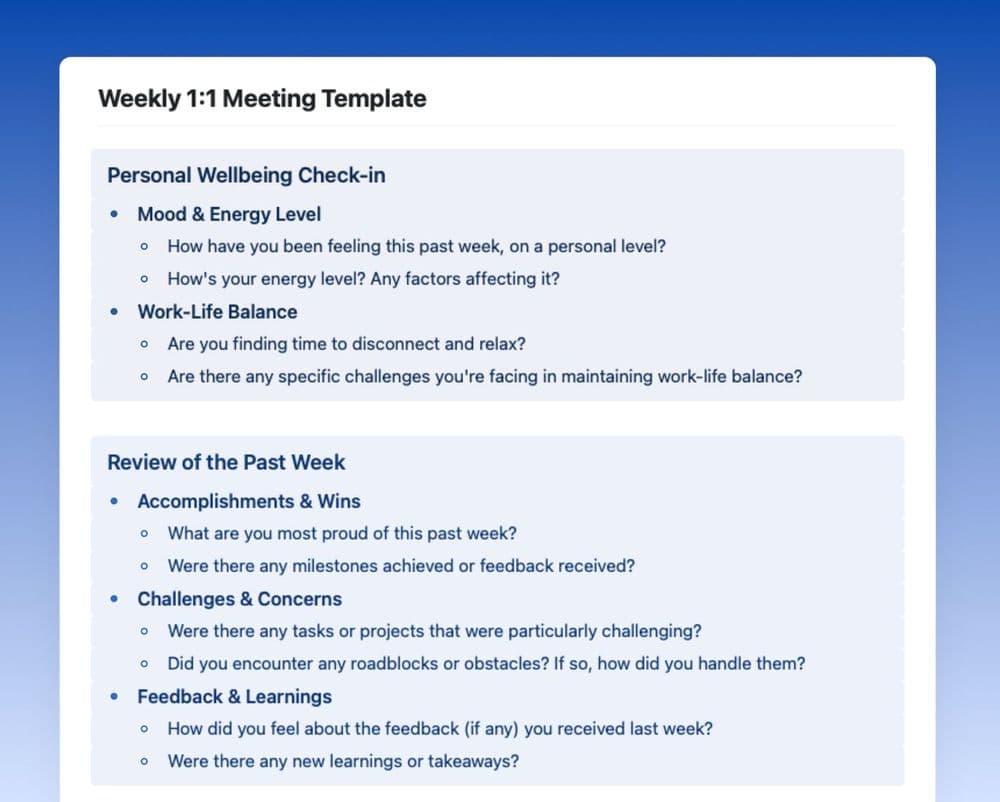 A one-to-one meeting is typically between a manager and their direct report and is usually hosted somewhere between once a week to once a month. The conversation will typically cover workload, progress against goals and employee wellbeing and overall satisfaction.
Click to use the Craft template / or download for Microsoft Word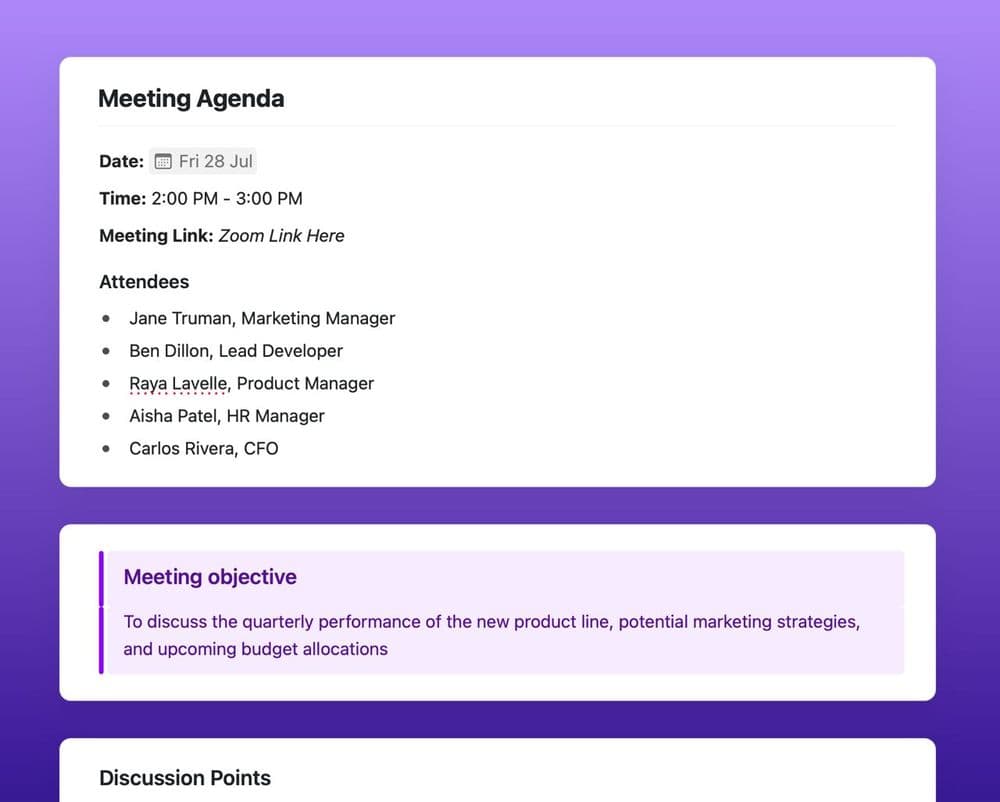 This simple meeting template includes all the main components of your typical meeting agenda: time and date, meeting objective, discussion points, and action points.
It can be used on its own as a template for meetings or it can be tweaked and customized as needed to make it more suitable.
Click to use the Craft template / or download for Microsoft Word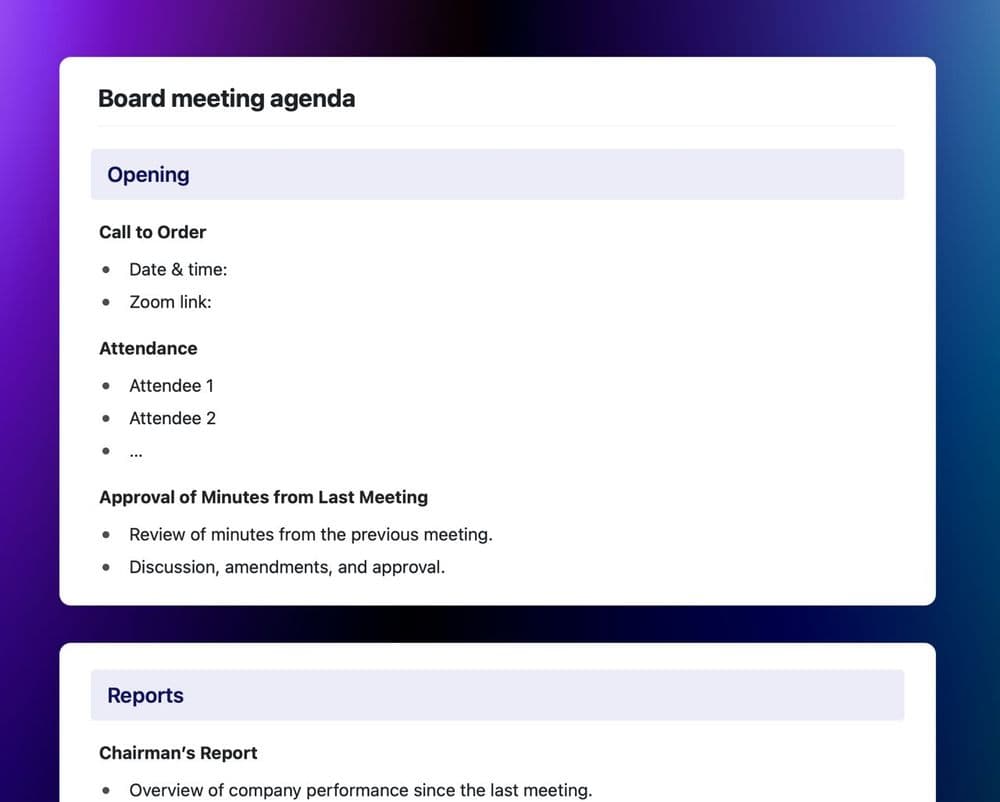 A board meeting is an official assembly of a corporation's leadership team to deliberate on and determine the course of action for significant organizational issues. It's a venue where the company's directors, executives, and at times, certain senior employees, convene to evaluate outcomes, chart upcoming strategies, and tackle pressing business concerns.
This template provides a framework for a successful and productive board meeting.
Click to use the Craft template / or download for Microsoft Word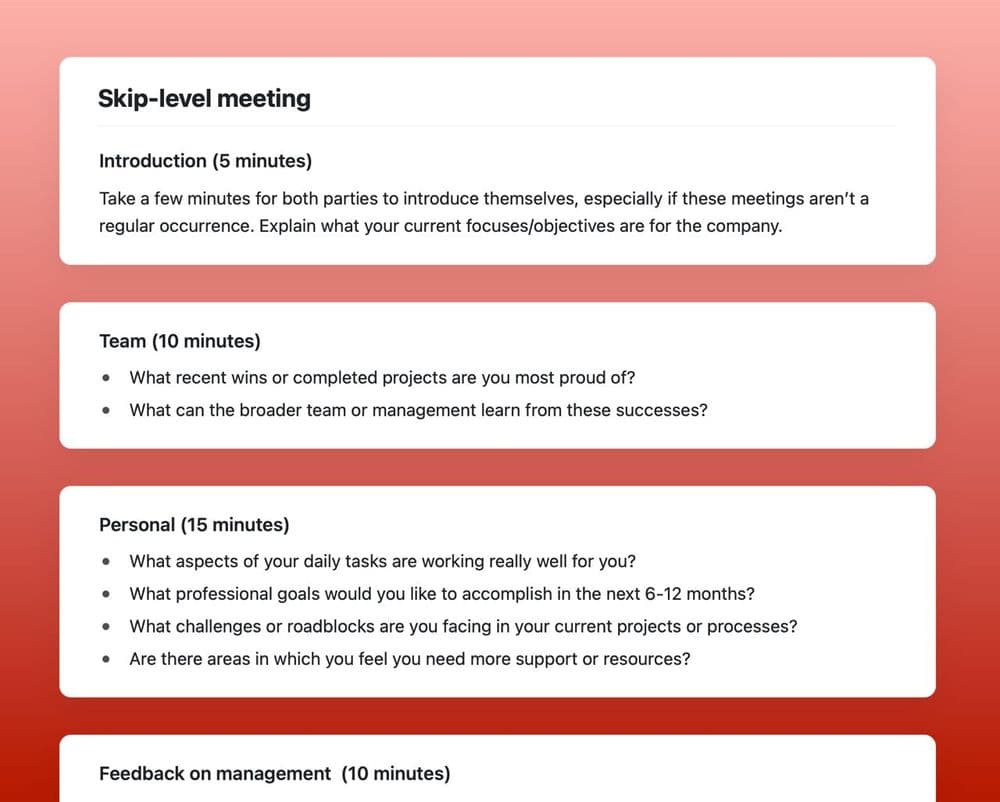 A skip-level meeting is a conversation between upper management and employees who don't directly report to them. This setup promotes open communication, enabling leaders to understand the on-the-ground realities within teams, while team members gain insight into broader departmental or company objectives. It's a crucial method for closing communication gaps in an organization.
Click to use the Craft template / or download for Microsoft Word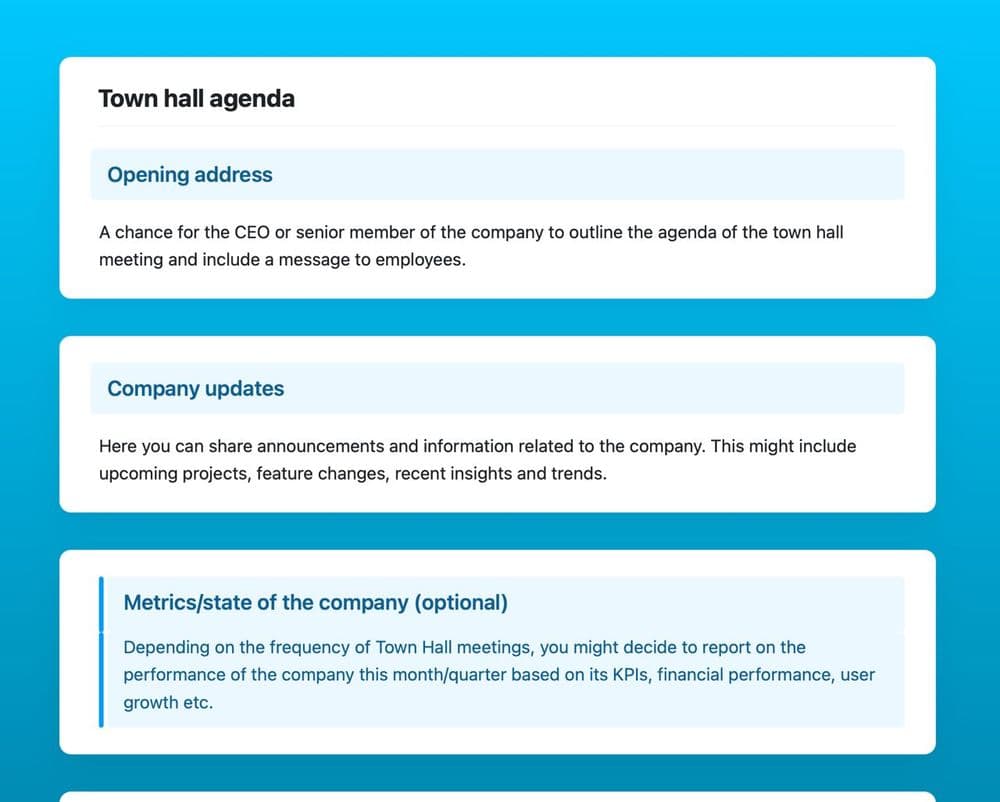 The Town Hall Meeting is a stage where leaders share company news, teams highlight their recent achievements and successes, and staff express their questions and concerns. These core meetings are essential for nurturing a healthy organizational culture and they help drive alignment whilst recognizing the hard work and achievements of team members.
Click to use the Craft template / or download for Microsoft Word
Distribute meeting notes to your team
To get the most out of any meeting the agenda should be shared with attendees in advance and followed up with meeting notes which provide a clear description of everything discussed. With Craft, you can create a Share Link to distribute these meeting notes in a matter of seconds.

Using a meeting notes template is one of the simplest ways to keep your meeting on track and efficient. Used as an agenda they help provide a roadmap for the meeting and a convenient way to capture and distribute a recap of everything that was discussed.
Browse more meeting notes templates